---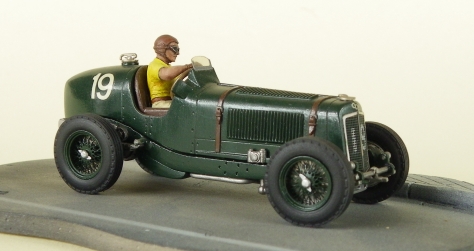 Stirling Moss in Rob Walker's Lotus 18, Monaco 1961
This was an historic victory for the team and driver over the more powerful Ferraris. The side panels were removed which gave a unique view of the driver's legs. I made a base for it to represent the entry to the old Station hairpin.
Figure is RP2 - Lotus 18 by SMTS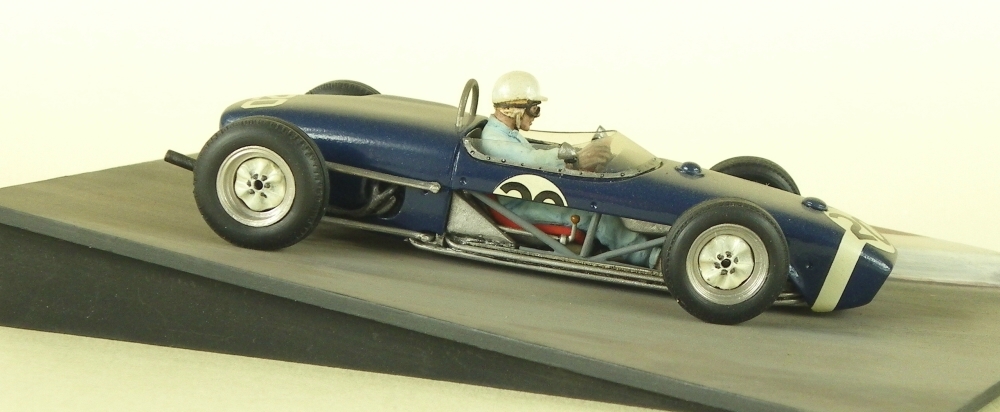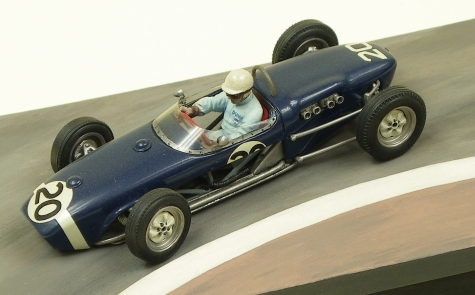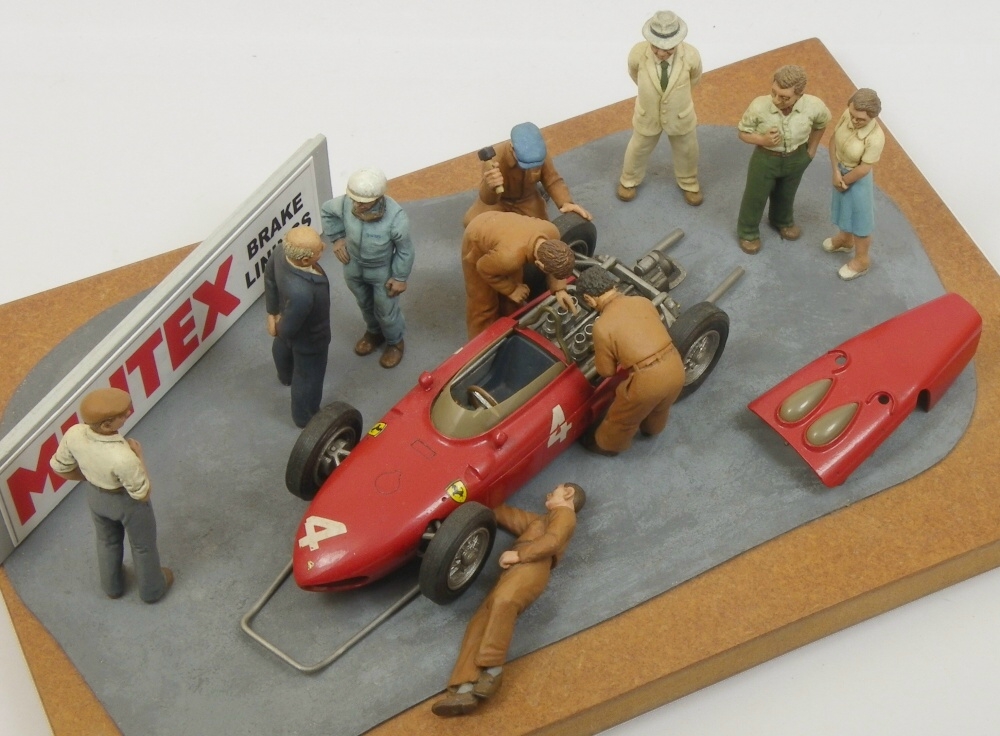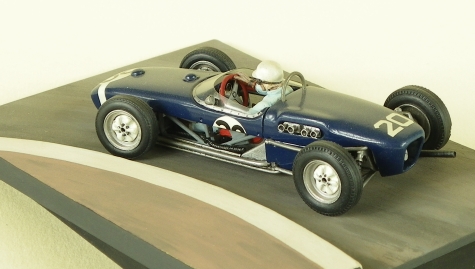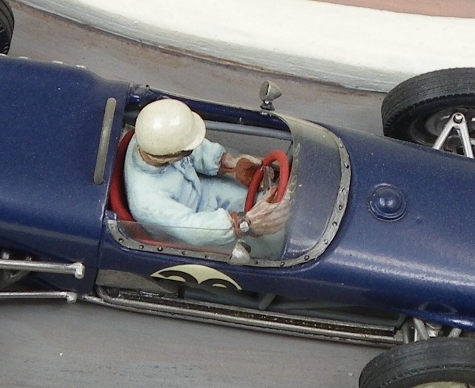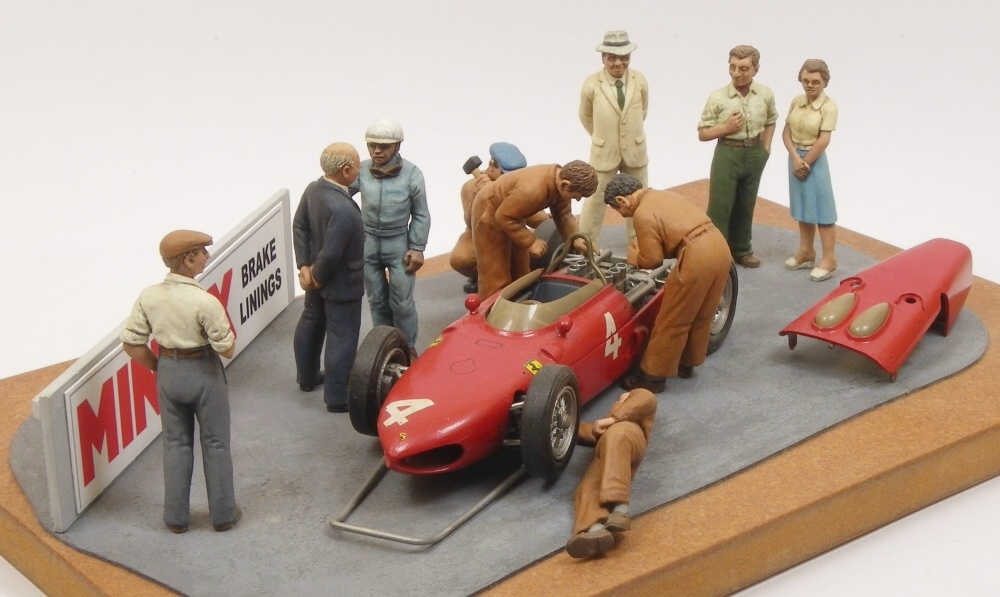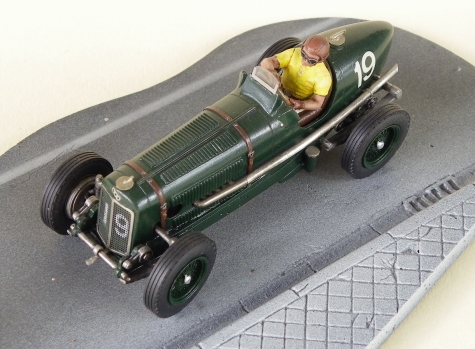 Some models I've made using the figures
Making figures as a business meant a lot less time for my own hobby of kit building,
so the models were few and far between.
There is one on this page that I did solely for my own pleasure though . . . .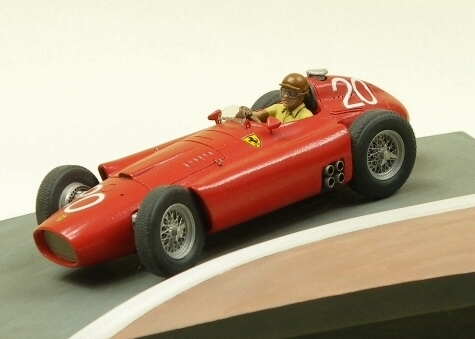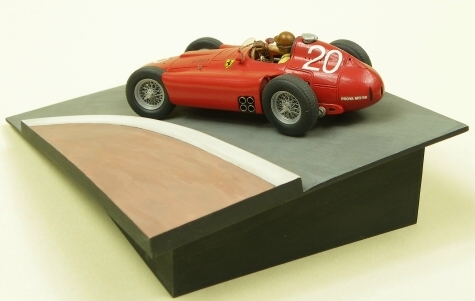 ---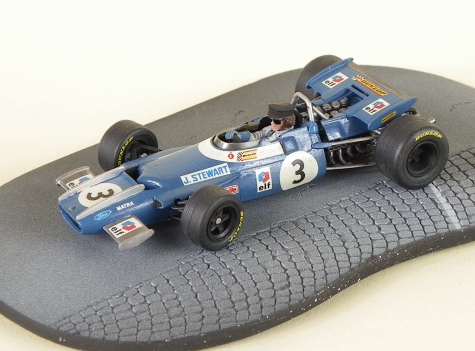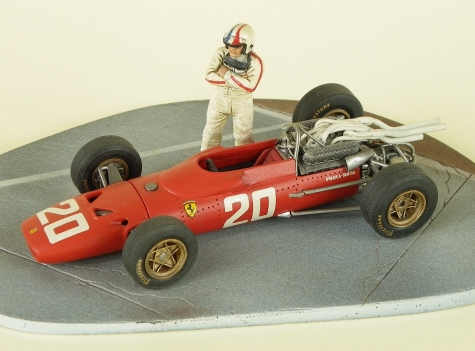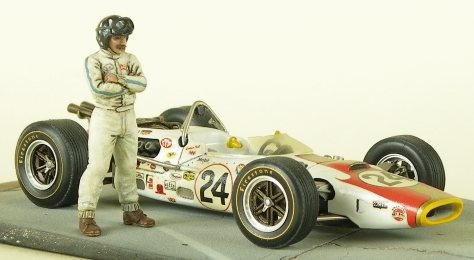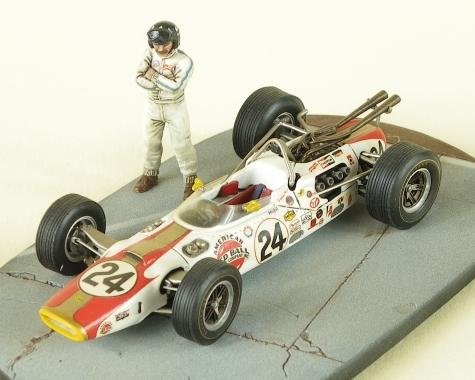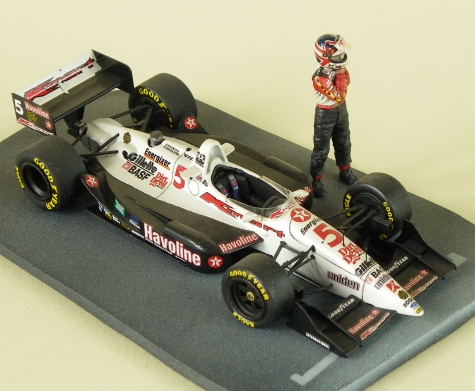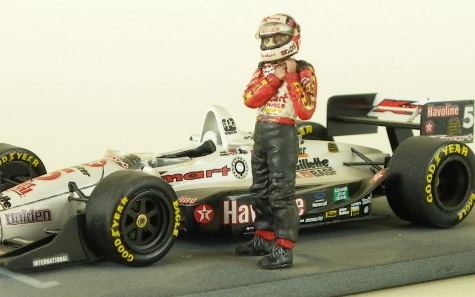 1961 Ferrari being fettled - alas clear plastic has yellowed with age
Figures are RD18, 105, 106, 107, 108, 109, 110, 111, 112, 113 plus 114 jack
Nigel Mansell with Newman-Hass Lola in 1993
Figure is RD1 with RD12 helmet [clear visor]
Graham Hill with 1966 Indy 500 winning Lola
Figure is RD22
Jackie Stewart in 1969 Matra MS80
Figure is RD79 with head from RD23
Fangio in a Lancia-Ferrari at Monaco in 1956
This is the only driver figure I made purely as a one-off [apart from using the head from RP2]. It was never cast or released, I just painted the original figure. The car was the first Renaissance model, and a car that raced when I was 15. I've loved it ever since, so I couldn't resist making a special figure and another Station hairpin base for it.
---
---
---
---
Chris Amon with 1967 Ferrari 312
Figure is RD20 with a head from RD63
Generic driver in ERA
Figure is RD16
---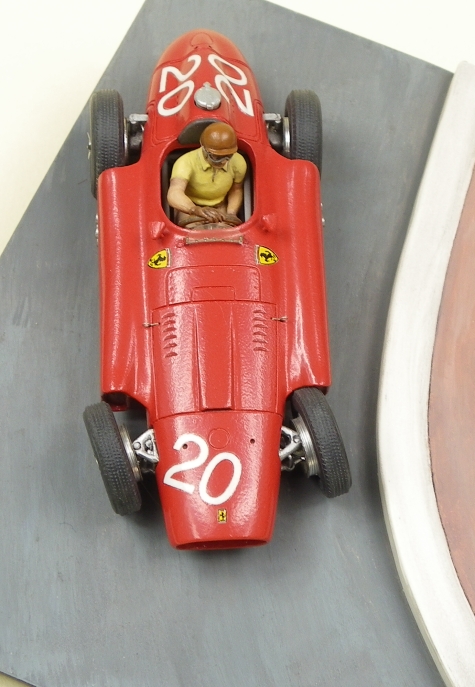 ---